View a portfolio of successfully completed Live Wire Solar projects: commercial, residential, battery-backup, roof-mount, ground-mount, pole-mounted and more.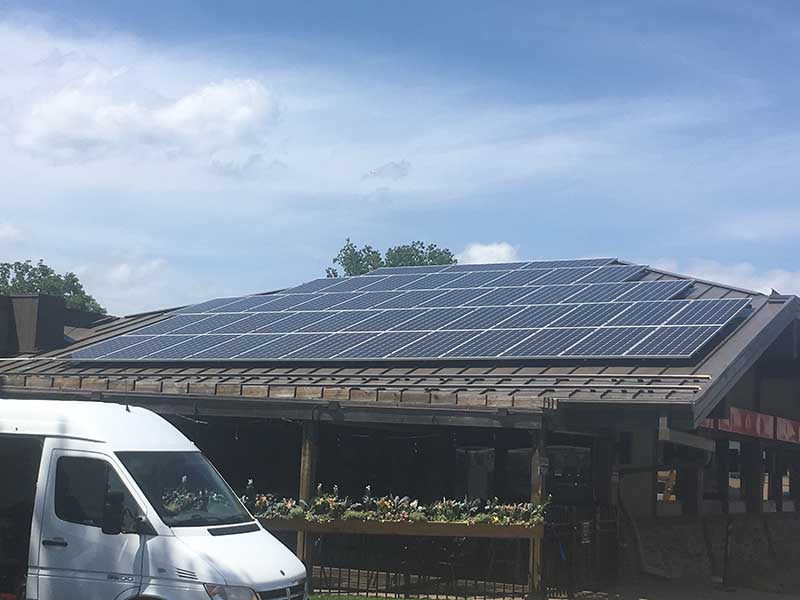 17 KW SOLAR ARRAY IN HOPKINS MINNESOTA
This metal roof-mount uses 47 modules to maximize southern exposure.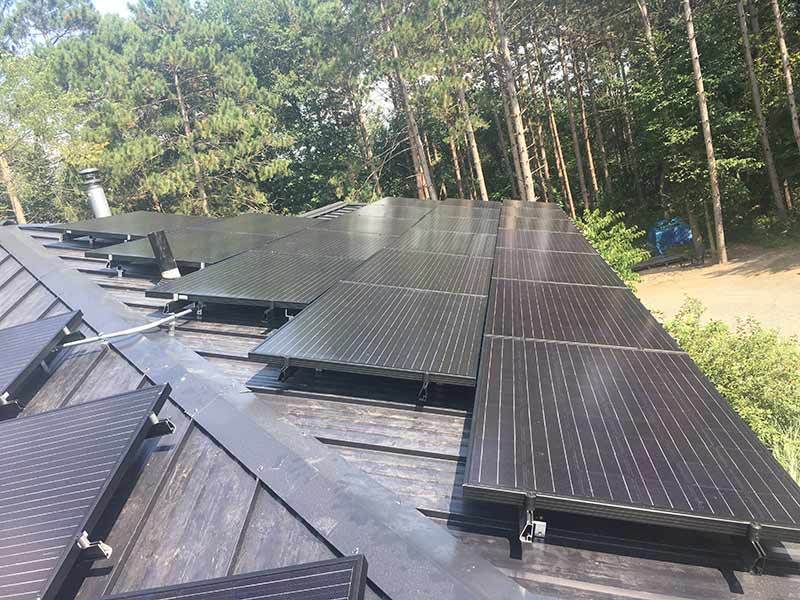 9.57 KW STEEL ROOF ARRAY IN AFTON MINNESOTA
This remodel utilized black frame monocrystalline modules o match the new steel roof.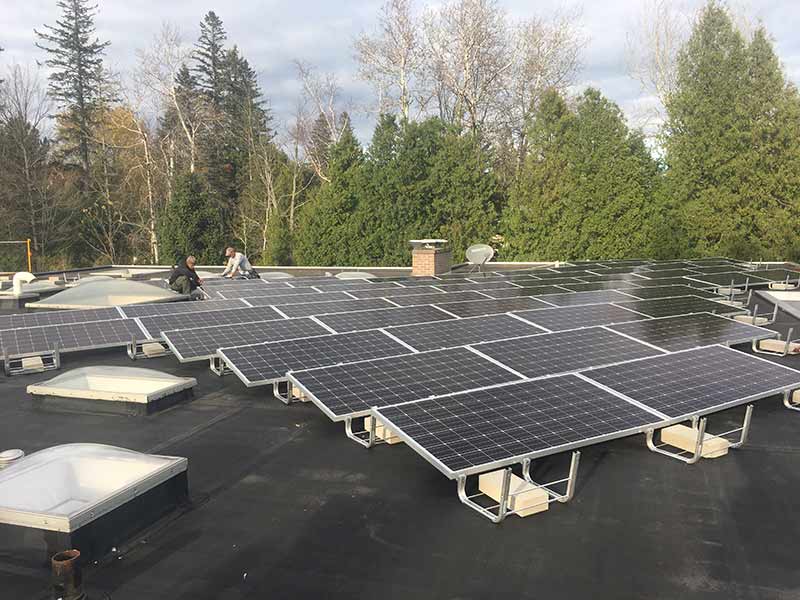 20 KW FLAT ROOF SOLAR ARRAY IN DULUTH MINNESOTA
This client took advantage of the local utility rebate and ample roof space to reduce their operating expense.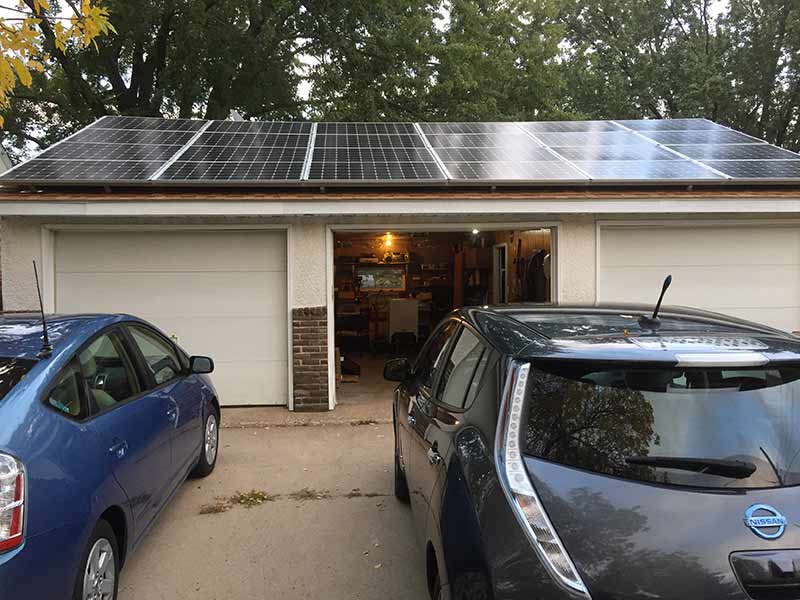 7 KW SOLAR ARRAY IN INVER GROVE HEIGHTS MINNESOTA
This client added a solar PV array to their garage as well as a EV charging station.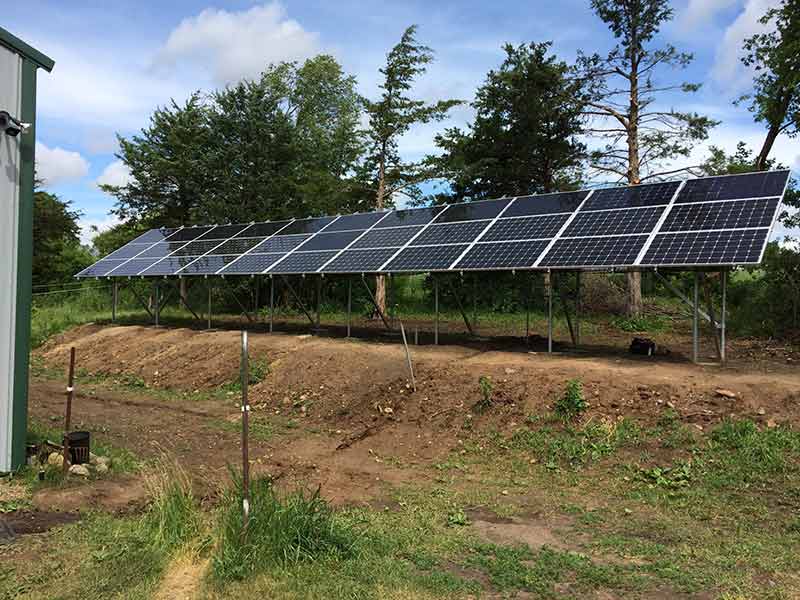 9 KW GROUND MOUNT IN AFTON MINNESOTA
This ground mounted solar PV array utilizes a 3 x 11 grid in landscape orientation.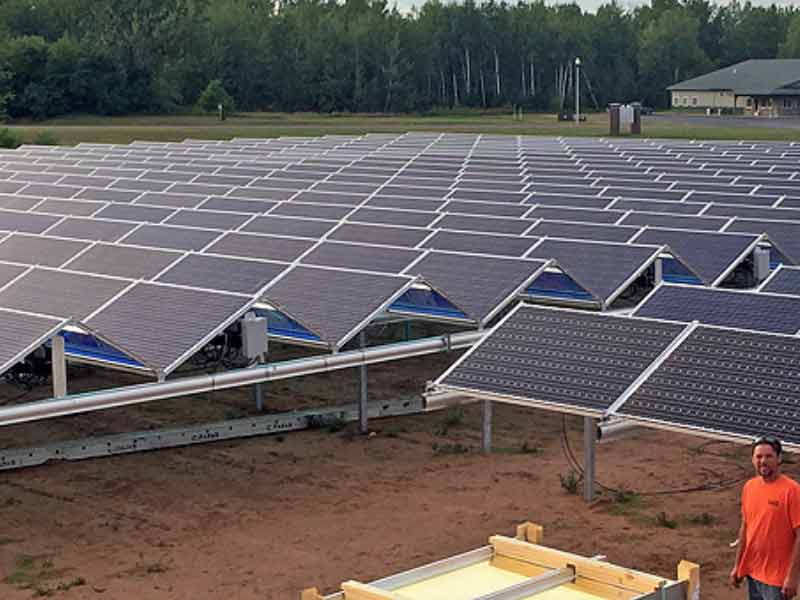 315 KW UTILITY SOLAR GARDEN IN WISCONSIN
Members of the Live Wire team proposed, developed and installed a 315 KW solar garden in northern Wisconsin.