Solar Solutions

in Minnesota
Residential and Commercial
We are a Minnesota-based electrical contracting and solar power company specializing in modern solar energy system installations. With over two decades of experience in the industry, we have established a track record of hard work, integrity, and a commitment to customer satisfaction. And unlike the out-of-state solar sales companies, we are locally owned and operated, and we are always just a phone call away.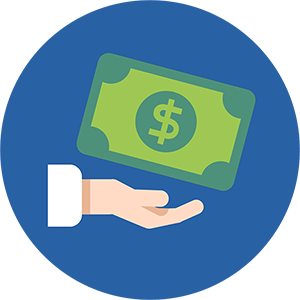 SPECIAL INCENTIVES
Our team of specially solar-trained representatives take the guess work out of navigating different tax credits, utility rebates, financial incentives, loans, and grants that might be available to you as a customer.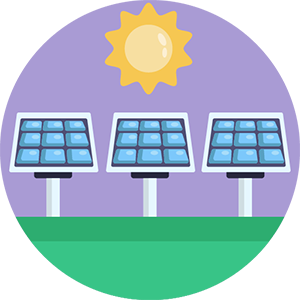 QUALITY MATERIALS
We use top quality products to ensure that your solar system is fully operational for years to come. Additionally, our installers are experienced professionals who will install your system with care and expertise.
CARBON REDUCTION
Installing your own photovoltaic system allows you to reduce your carbon footprint each year. Our free quotes include an estimate of how many pounds of emissions your potential system can reduce anually.
Ready to Start Your

Solar Energy

Future?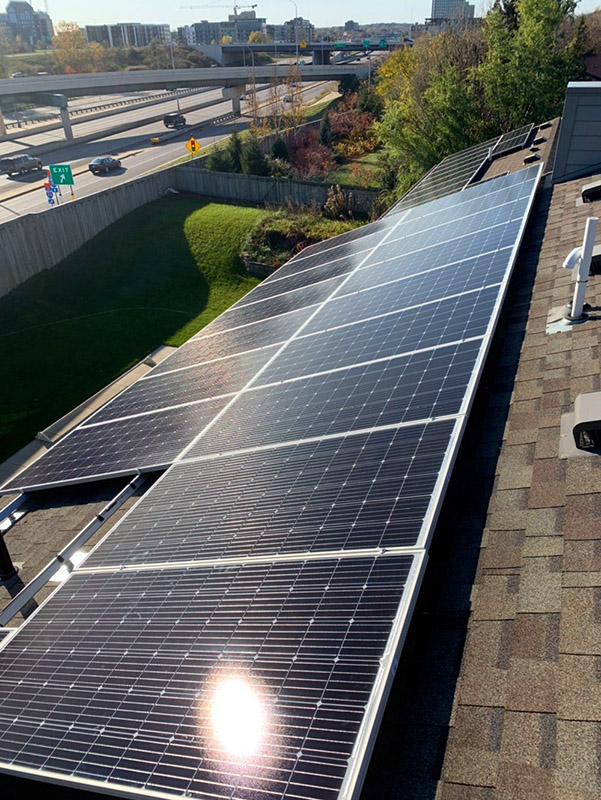 Contact us to request your free no obligation proposal by filling out the form below.
Our Mission
Our mission is to accelerate the adoption of renewable energy by providing high-quality solar energy installation services. Our team is committed to sharing our knowledge and expertise of solar energy systems with our customers, helping them make informed decisions about whether solar is the right choice for them.
We are excited to be part of the new energy economy and look forward to helping our customers power their lives with clean, renewable energy.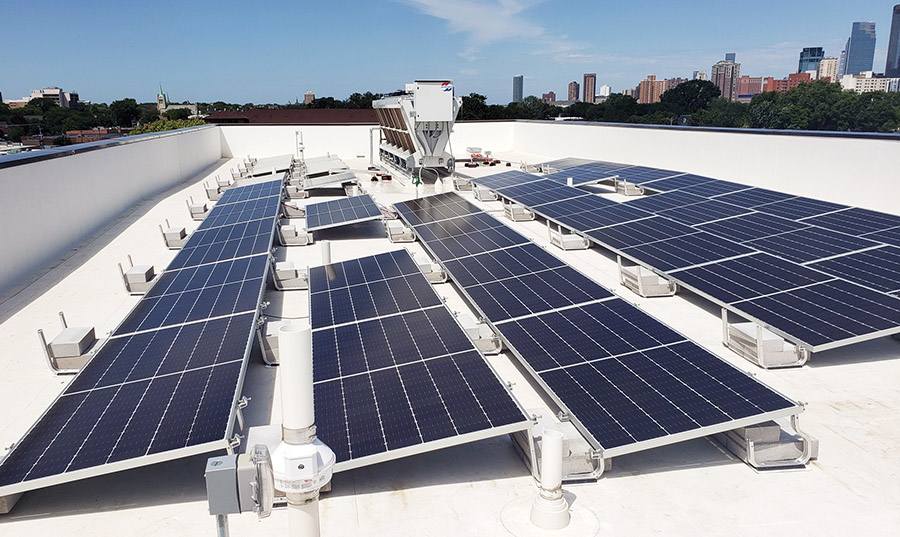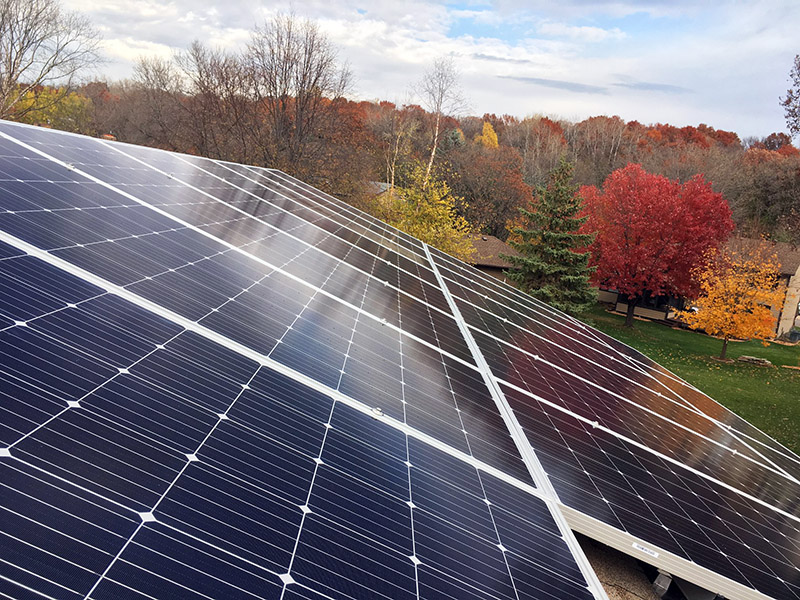 Our Process and Service Area
Our designers will generate a solar proposal that is tailored to your roof area and electrical preferences. Next, we work with you to customize a design that fits your needs and your space.
After the design has been finalized, it will be put in place by our installation experts who have been installing solar since 2009, with the combined experience of hundreds of completed solar installations.
Our team of experts can take care of your complete solar power needs in the Twin Cities metro area, outstate Minnesota and Western Wisconsin.
We are a fully licensed, bonded, insured, and NABCEP-certified solar, electrical, and general contracting company based in Blaine, Minnesota.
FINANCING
Our team of specially solar-trained representatives can take the guess work out of navigating the different tax credits, rebates, incentives, loans, and grants that might be available to you as a customer
MONITORING
Your solar power system monitoring enables you to get reports and analytics on how your system is performing, including carbon reduction, and warn of any potential issues.
EV CHARGING
We also install and maintain EV (electric vehicle) charging systems for residential, commercial, and agricultural needs. We offer Level 2 chargers in both plug-in and hard wired varieties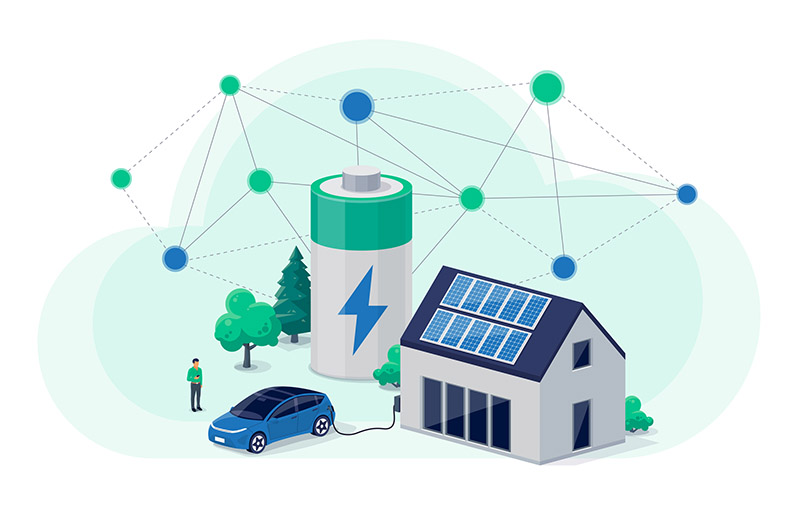 Energy Storage
We offer energy storage solutions to help you protect your home from power outages and save money on your energy bills. Our battery backup systems can store energy from your solar panels, so you can use it even when the grid goes down.
We also offer generator consultations and installations, so you can have a backup plan in case of a major power outage. We are a Certified LG installer, so you can be sure that you're getting the best possible products and services.

The experience I had with Live Wire was great from the get go! Mark came out to my house and gave me a thorough explanation of what was going to happen and what to expect from my system. Mark had all the information with him as far as tax credits, rebates and the money I could expect to save on electricity. The installers and project manager were all efficient and pleasant.
– TJ Heino

From my first contact from Mark, thru the final completion of the project, I received professional service and excellent communication! My solar panels are ground mounted and were challenging in my location. All working on my project were patient and helpful with my questions and decisions and I could not be happier with the outcome. Thanks to Ben and Tim and all who make me solar proud!
– Lynn

Mark, Ben and the team at Live Wire were great to work with! We needed a clean look to satisfy our homeowners association. Mark patiently worked with us and found the all black Solaria PowerXT panel. Another larger company was not interested in tailoring their offerings to meet our needs. Live Wire completed a professional install in a timely manner. We are 6 months in and have had no issues, other than a record cloudy January. We are happy to be making power from the sun, trouble free.
– Loga

All of the Live Wire guys have been professional, trustworthy, and genuinely concerned about us. We always get excellent emails and call-returns that fully explain every question we have – EXCELLENT customer service! And we were skeptical about green energy to begin with, but Mark walked us thru every aspect of solar energy without any sales pressure whatsoever. I know this isn't typical at all, but during the height of the supply chain crunch, Mark even sold us the panels he was intending to put on his house that were acquired earlier. Talk about "above and beyond." This alone speaks volumes about the Live Wire Company.
– Tom

We had an excellent experience with the Live Wire Team, from the first consultation to the final wrap on the project, and recommend them most enthusiastically. Highly appreciated super prompt responses to email or phone questions. Mark and Ben provided excellent advice on the options for our property, options for panels and inverters, went over all details for the installation and took the time and care to make the conduit blend seamlessly into the outer wall. The result is a super clean look. Price was very competitive. Super positive all-around experience. We couldn't be happier and recommend them to anyone shopping for solar panels. Great local and owner-run company that provides a high-quality product and service.
– Engel

Easy to communicate with!
LiveWire was great to work with, easy to contact and communicate with, and all of the installation workers were great people. I was especially impressed with Mark's ability to work with our township zoning committee to clarify the township's solar zoning rules for residential installations. Tim was the lead supervisor for our project and was a good problem solver, figuring out the most effective and efficient approach to various parts of the installation, including dealing with a challenging electrical inspector. And Ben knows the residential solar business thoroughly, and was a great person to get to know!
– Ebbie
Get in Touch
Let Us Help You Take The Leap To Solar Power
Contact us to request your free no obligation proposal by filling out the form below.
Or you can call us at (651) 688-2400.